Controls
The default controls are listed here:

Red is the default player 1 keys
Yellow is the default player 2 keys
Both can be changed in the menu
Mouse/touch
It is possible to play with mouse or touch. Place the mouse or finger on a piece and slide it left or right. Slide from the bottom of the playing field to get the next row.
Game controller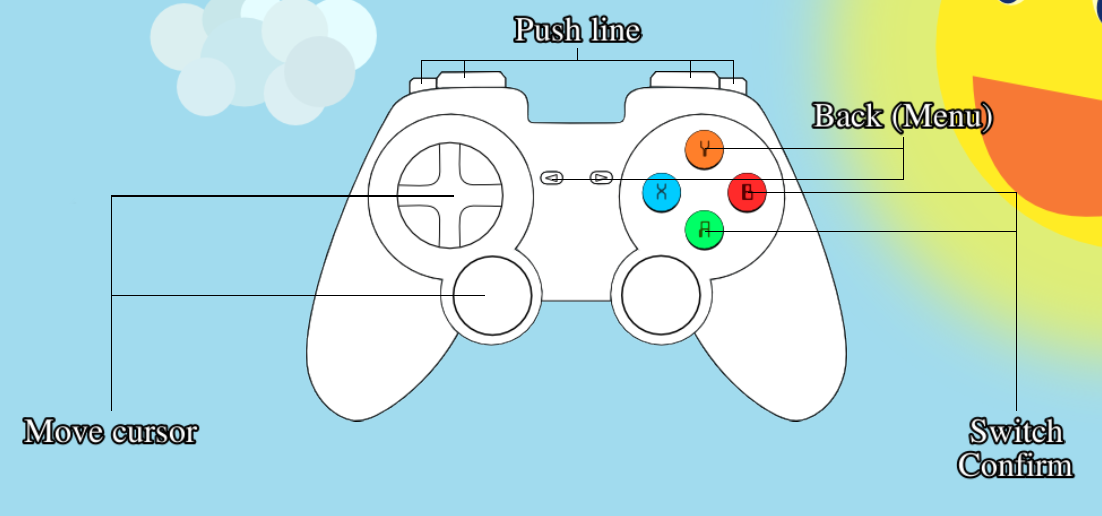 Only gamepads supported by SDL2 will work with the game.
It is not possible to add or remap game controller keys in the game.
Gameplay
Basically you just move around and switch blocks horizontally to match them 3 or more. Take a look on YouTube to see it.
Comments